ABOUT US

---
CHRONICLES OF KRISPACE: PAST, PRESENT, FUTURE
DESIGNING, LEADING & BUILDING
HISTORY

---
Established in 2004, Krispace design consultancy is a community of designers, builders and leaders in interior design, offering a one-stop-shop of workable and compelling design, space planning, build and maintenance. These tailor-made services are specially curated to meet client's requirements.

Leveraging over 20 years of industry experience, Krispace ensure best practice on all projects and pride themselves on being both flexible and responsive to clients needs.

Krispace stand by their commitment to premium quality, precision, punctuality and service of the highest caliber. Leading clients through every step of the design and build process, protection of client interest is paramount, so reducing risk and achieving the best possible outcomes is of utmost importance on every project that Krispace undertake.

Krispace is honored to be welcomed as a member of the prestigious Hong Kong chapter of the internationally renowned Interior Design Association in 2010, and continue to grow as a household name in the Interior and design space in Hong Kong.
MISSION

---
Krispace mission is to provide outright commitment and passion to the entirety of every project.  This passion to construct and deliver a client's vision with integrity, accuracy, promptness and professionalism is at the core of our business.  In addition, Krispace aim to develop and maintain long-standing client relationships.
PHILOSOPHY

---
Krispace hold every relationship in high esteem, and it's exceptionally important that their clients are entirely satisfied with both the process and the end result. Close attention is paid to both design and client requirements, and painstaking care taken with every milestone.

We look beyond innovation and modern design methods, and balance requirements with realities. Striving to provide projects within budget and on time, they use viable designs, accurate scheduling and quality workmanship that is tailored to client's individual and unique vision.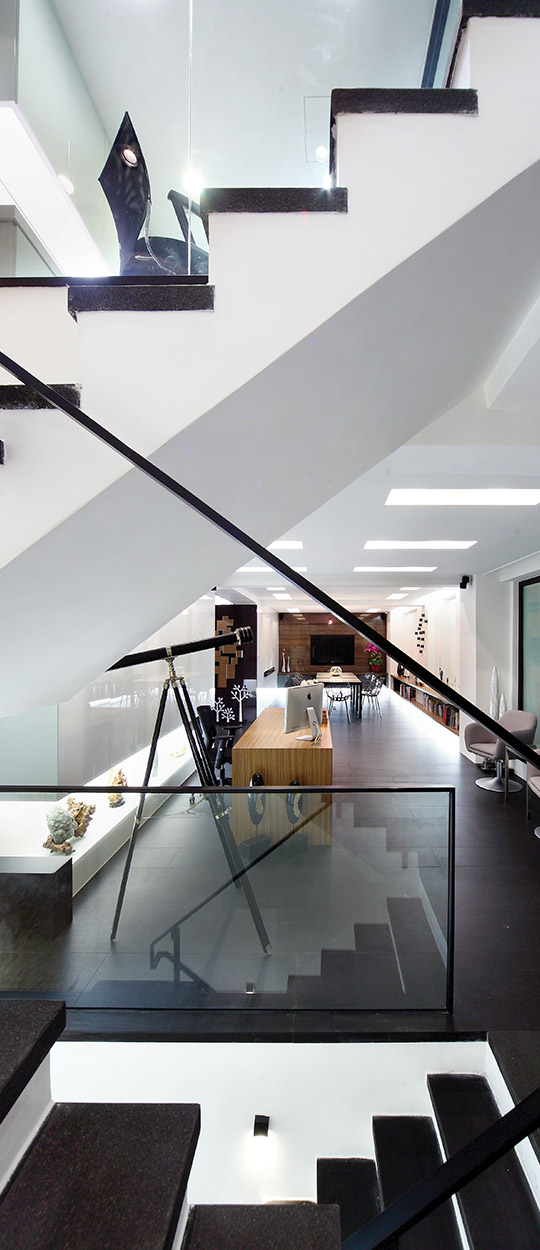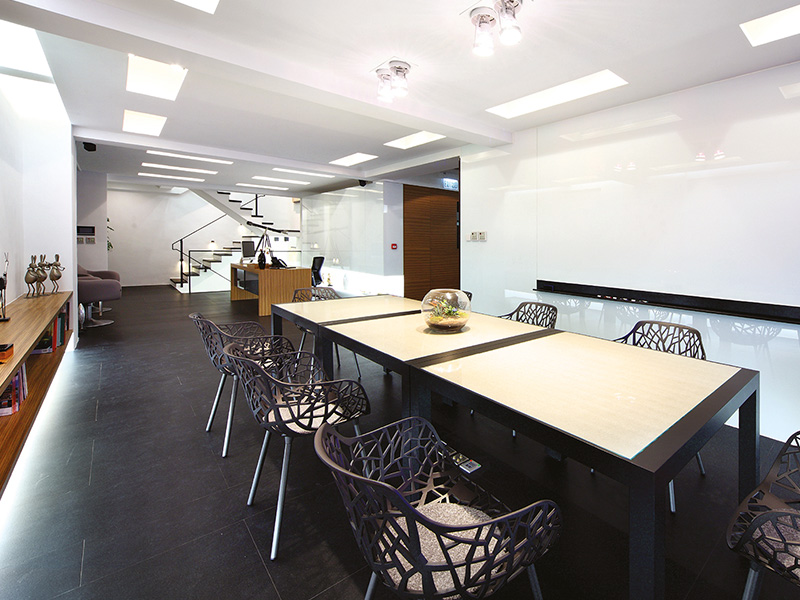 OUR OFFICE

---
Krispace Design, Wan Chai
6,000 sq ft

Even though Krispace has been leaders in the Building Design Consultancy space for several years, historically their facilities and location haven't provided easy communication with their clients and did not invite the most collaborative work environment for their staff.
CONCEPT BEHIND

---
Located on a prominent corner in Wan Chai, the Krispace offices take up the first and second floors, and was detrimental to the rebrand of Krispace. Previously housed in a 'work-man-like' space that made it hard to collaborate with clients, it was extremely important that the new site create an opportunity for easy access and streamline communication.

In keeping with the clientele that Krispace serve, the concept behind their new space – a showroom and office - was to create a design house in the city. It was important for these spaces to be accessibly both physically and theoretically. A clear and bold relationship had to be established between their space and the city.